Looking to make incredible memories in the backcountry with your friends? The most common way to do this is by touring to a nearby Alpine Hut, but we have another, more remote option for you. Why not have a full lodge to yourself and create the ultimate backcountry experience at our secluded getaway, the Mallard Mountain Lodge. This will be the trip of a lifetime, and we've made our top 5 list of why you should consider booking out an entire backcountry lodge for you and your friends.
Privacy
One of the many reasons you should stay in our remote, Mallard Mountain Lodge is the luxury of privacy. Having the entire lodge to yourself is a true novelty in the backcountry. Typically in alpine huts, you're showing up with the hope everyone will fit in the hut, or you are making reservations and sharing with total strangers. Enjoying complete seclusion with your friends or family creates a true opportunity to disconnect from the outside world and reconnect with each other.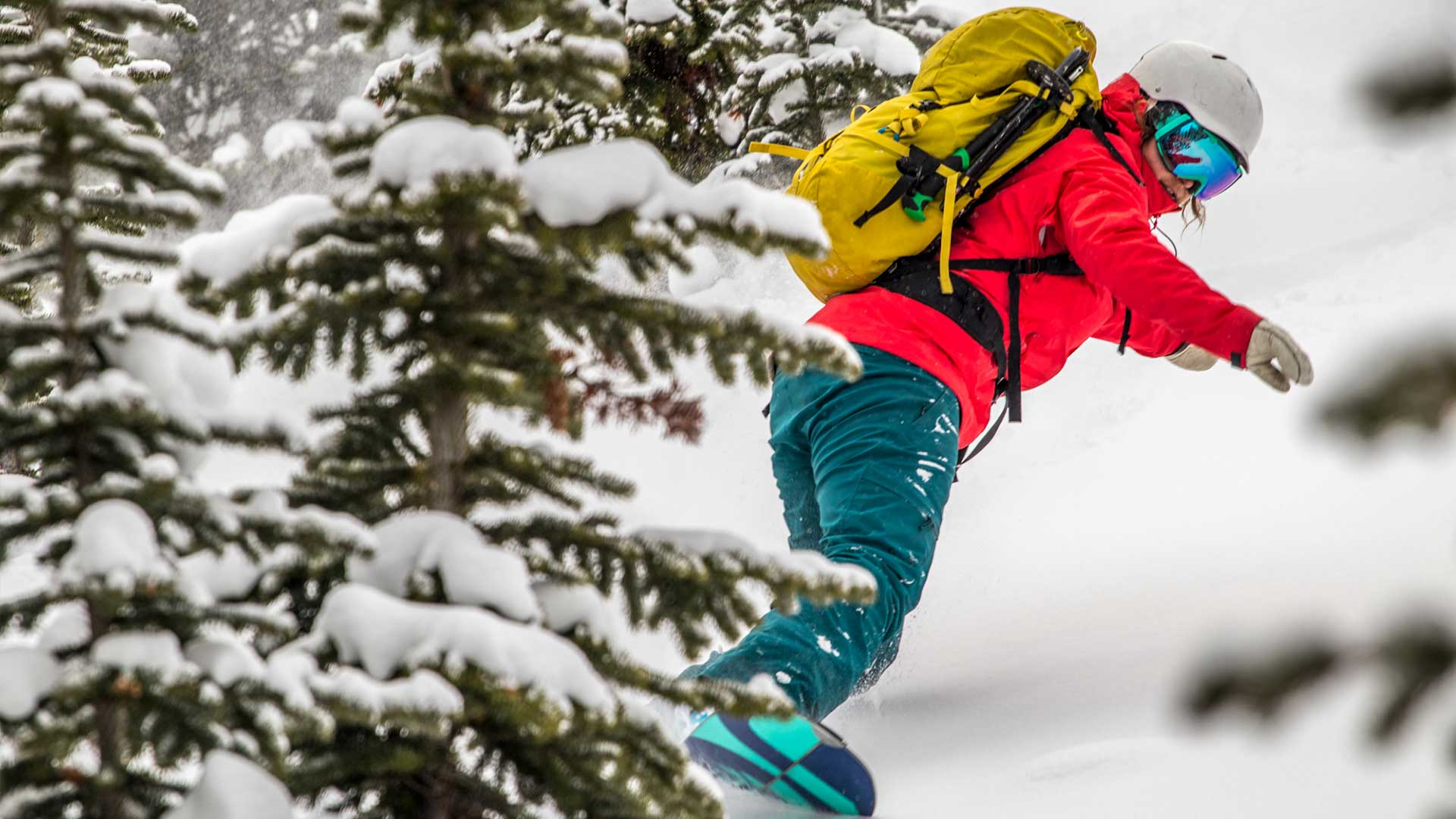 Fresh Laps All Day
With 5 valleys surrounding the Mallard Mountain Lodge, there's plenty of opportunity for fresh laps all day long. The Mallard Mountain Lodge has no roads in or out, and is only accessible by a 30-minute helicopter ride from Valemount, BC, making it the most remote backcountry lodge in BC.
Since we are so remotely located, you won't have to worry about showing up for a tour and having your planned route tracked out. Most Alpine Huts are located in areas that can be accessed by foot, increasing traffic in and around the huts. Another bonus to the vast valleys surrounding Mallard Lodge is the unlimited options of terrain, providing the opportunity for any skier level to have an incredible time.
Guided
When booking with us at CAC, you have the opportunity to book a fully guided experience. Whether you're new to touring or an experienced backcountry guru, the guided option is incredible for those who want to make the most of every minute on the slopes.
Having a guide means you'll be able to show up and let the expert do the route planning, showing you all the coveted lines. With the immense amount of terrain surrounding the Mallard Lodge, you might even be able to get a first descent (or two) on your trip. Let's be honest, that's a total dream for any backcountry skier.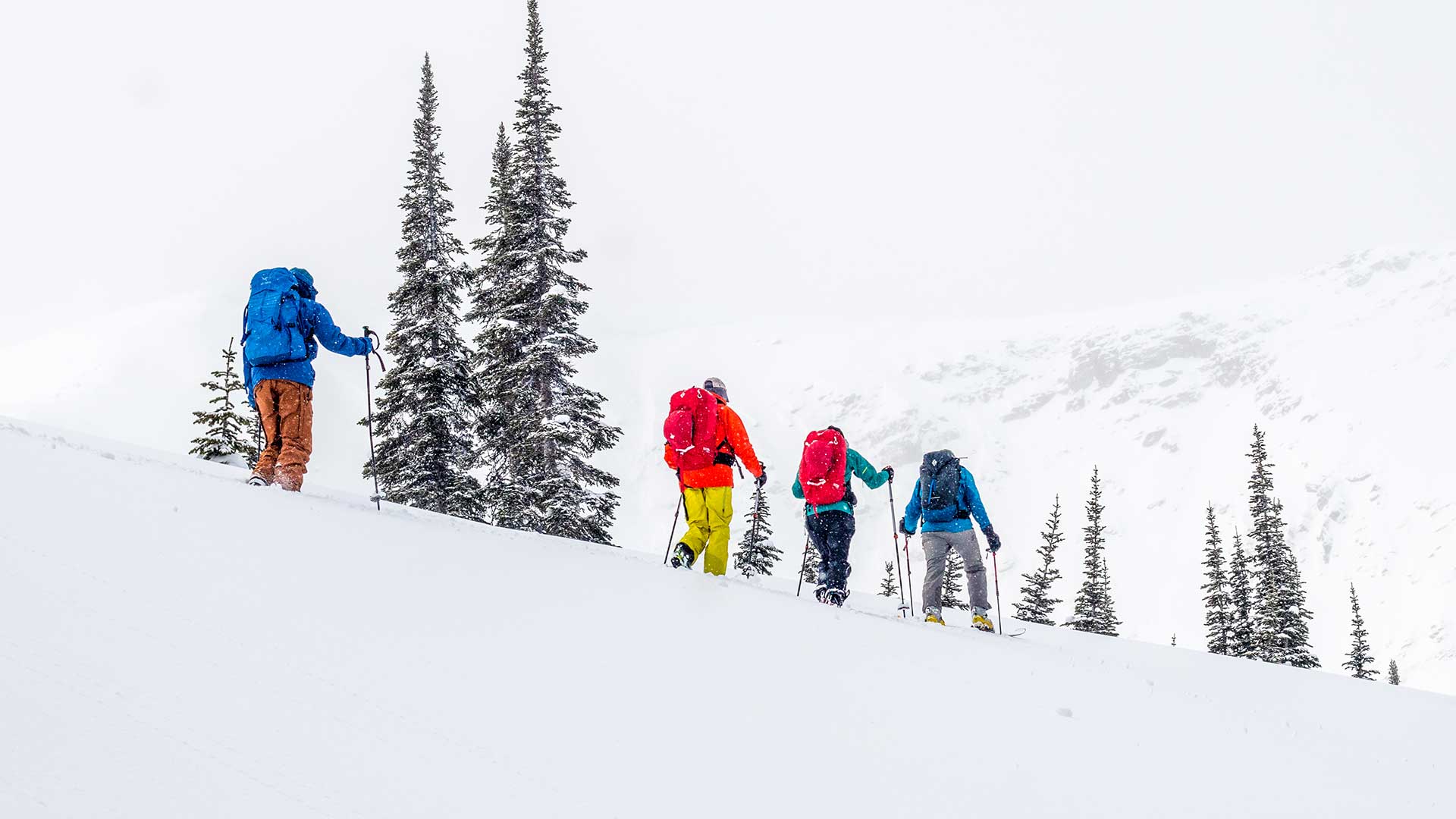 Catered
When touring to an alpine hut, all the responsibility of bringing food in is on you, literally. Heavier packs and the guesstimation of what-to, not-to-pack creates added stress on the group planning. At Mallard Mountain Lodge, we have the option for your trip to be fully catered. That means all your food will be flown in, planned out, and cooked for you right at the lodge. While we plan the meals, you're free to focus on getting fresh laps all day, with no need to worry about what's for dinner each night.
Coming back to a home-cooked meal after a full day of earning your turns is a true luxury. If you want more time to relax with loved ones and less time preparing and planning food, click here to learn more.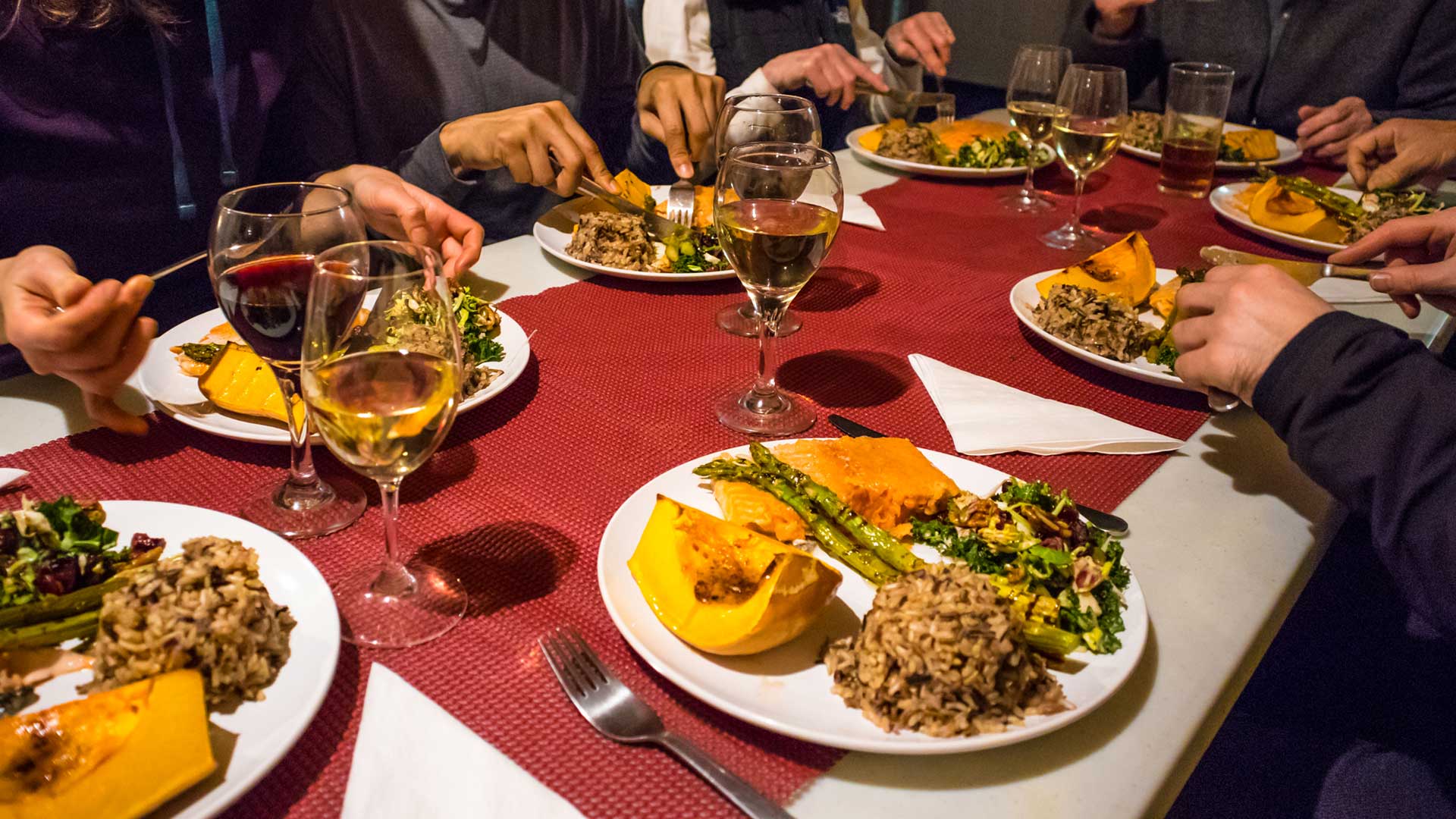 Wifi
When you're traveling to alpine huts, you are truly removed from everything. While this can be an added bonus, sometimes the need to stay connected with family and the outside world is important. Even though we are the most remote lodge in BC, you'll still be able to have communication with your loved one through our wifi access.
If you and your friends or family are truly looking to get away from it all and have the backcountry experience of a lifetime, Mallard Mountain Lodge is the venue for you. With our secluded location, options for a fully-guided and catered experience, and the privacy of your own lodge, you'll have all the key ingredients to make the trip of a lifetime together. We'd be happy to answer any questions over the phone at 250-835-4516, or you can book now here.
Next steps?