With no road access, no power, no water, and up to a 3-meter snowpack every winter, have you ever wondered what it takes to build a backcountry lodge in the mountains? A lot of passion long days (that the sunsets more than made up for). Here's how we did it!
As we began to build Mallard Mountain Lodge in 2013, we reflected on the values of our company and operation. The lodge needed not only to fit naturally into the environment but complement and enhance the beautiful scenery surrounding it. It would need to create a warm and inviting space for guests with ascetic appeal, functionality, and with as low an environmental impact as possible.
Preserving the feeling of being remotely situated in the Canadian Rockies meant that all materials and equipment would need to be flown in. This was not only a considerable logistical challenge, but was also a contributing factor in all decision making;  Location, size, and desired amenities all needed to be taken into account to best understand what options were available.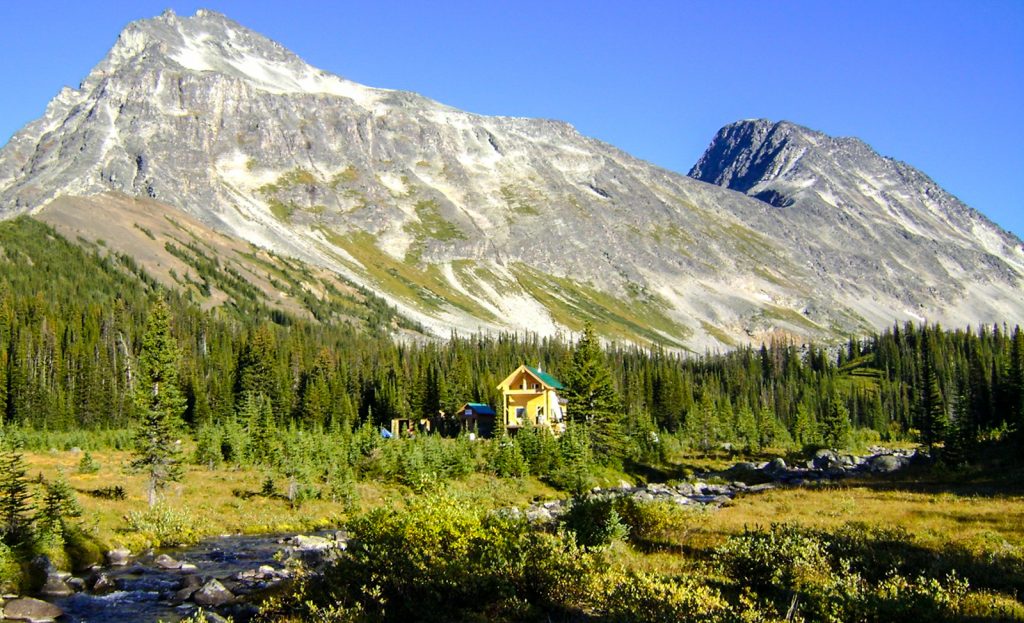 Building Materials
Mallard Mountain Lodge was built using manufactured Yellow Pine, locally sourced from the BC interior. Compared to other building options (timber-frame, full-log, or prefabricated kits), the manufactured log was not only fiscally appealing but also kept the ascetics of the full-log and requires less maintenance and long-term up-keep. Pre-assembled off-site, the lodge was then deconstructed and reassembled on-site, reducing environmental impact, time and cost.
The Yellow Pine log fits into the natural environment and provides a warm and inviting space within the lodge. It is extremely efficient in all temperature ranges, keeping in warmth in the winter and staying cool in summer.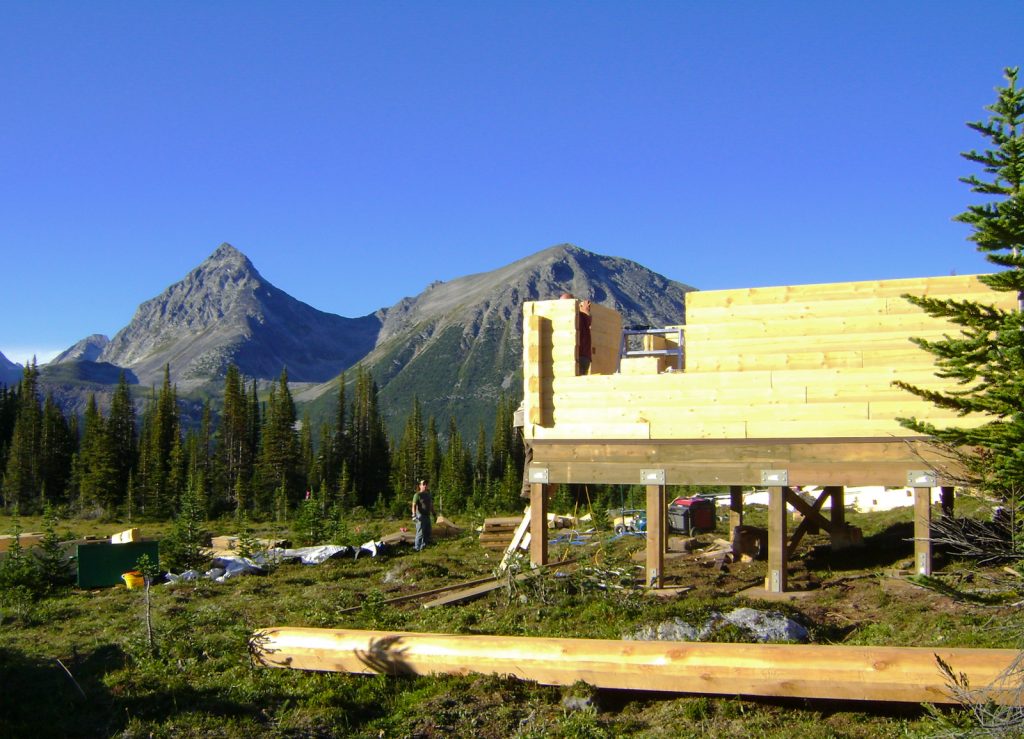 Heat and Electricity
Mallard Mountain Lodge is situated in the high sub-alpine just above the treeline with access to an abundance of natural resources including wood, water and solar. Taking advantage of these resources in an environmentally sustainable manner was a fundamental cornerstone of our operation.
Unobstructed views surround the lodge making Solar the obvious choice for our main power needs. 9 large solar panels on the exterior of the lodge feed 8 – 6-volt deep cycle batteries on a 48-volt system.  In the end, the system generates a total of 20-kilowatt hours supplying the lodge with nearly all of its power needs year round. The high-efficiency, low environmental impact and decreasing costs made Solar clearly the best choice. Energy Alternatives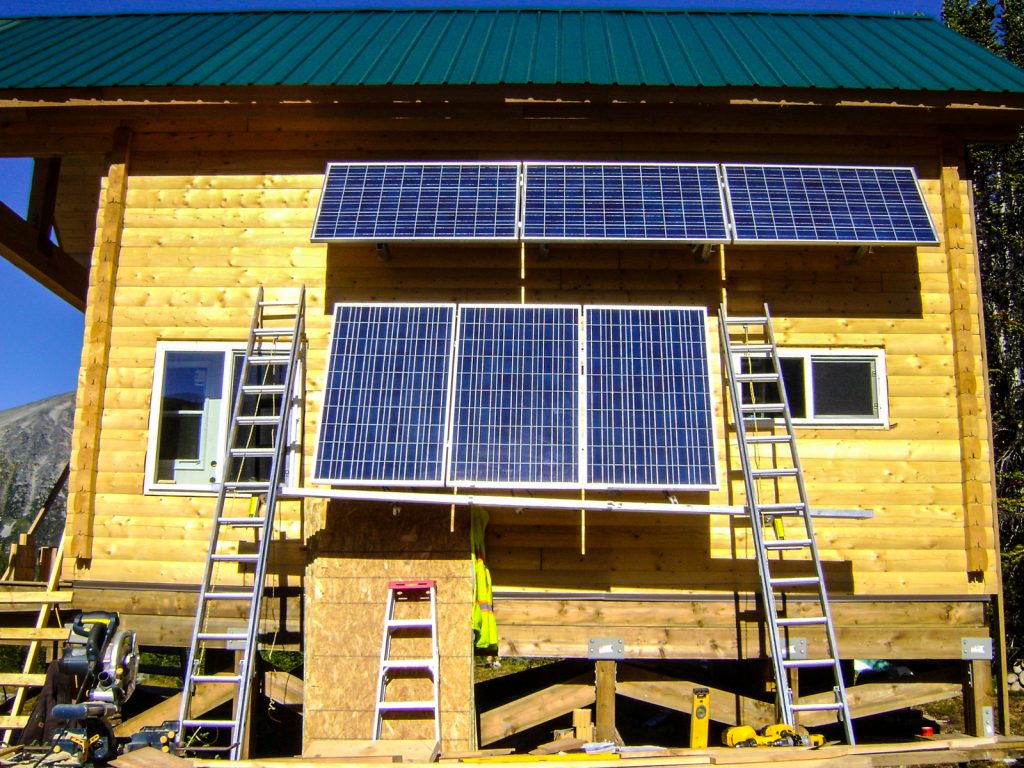 Where electricity needs are met by solar, wood remains the primary source of heat. Firewood is sourced locally from around the lodge site, using environmentally sustainable practices.  Standing-dead is taken first, and then selective harvesting where needed is done in areas to promote new growth in future years. Sourcing firewood onsite reduces the need for fuel or other materials to be flown in, minimizing cost and environmental impact.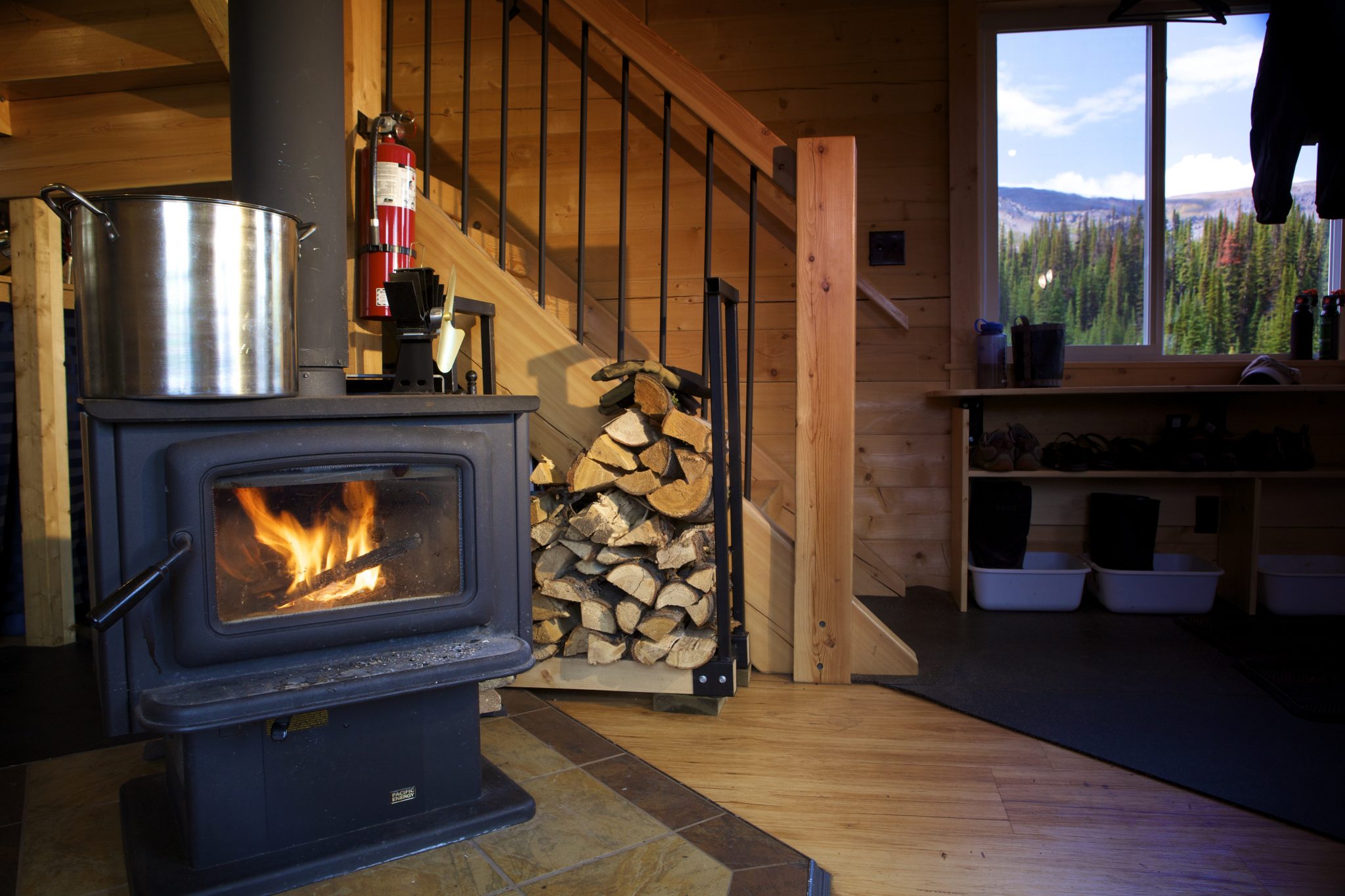 Water and Waste Management
Water is sourced directly from Mallard creek only a few meters from the lodge. The creek is easily accessible and flows steadily year-round, providing a reliable source of clean fresh water. Water is pumped directly from the creek into 25l containers, brought to the lodge and used for cooking, cleaning, and bathing. Drinking water is passed through a 4-part gravity-fed charcoal filter ensuring we have plenty of cold, delicious, and safe to drink water.
The greywater produced is managed by a special filtration system designed specifically for backcountry use. Developed in Sweden, the system is housed under the lodge and consists of two separate units, each with a series of 5 filters. Each filter contains a specially grown moss that is changed periodically throughout the year and then composted directly on-site.  Greywater passes through both units, and discharges clean safe water back into the environment a short distance from the lodge. Biolan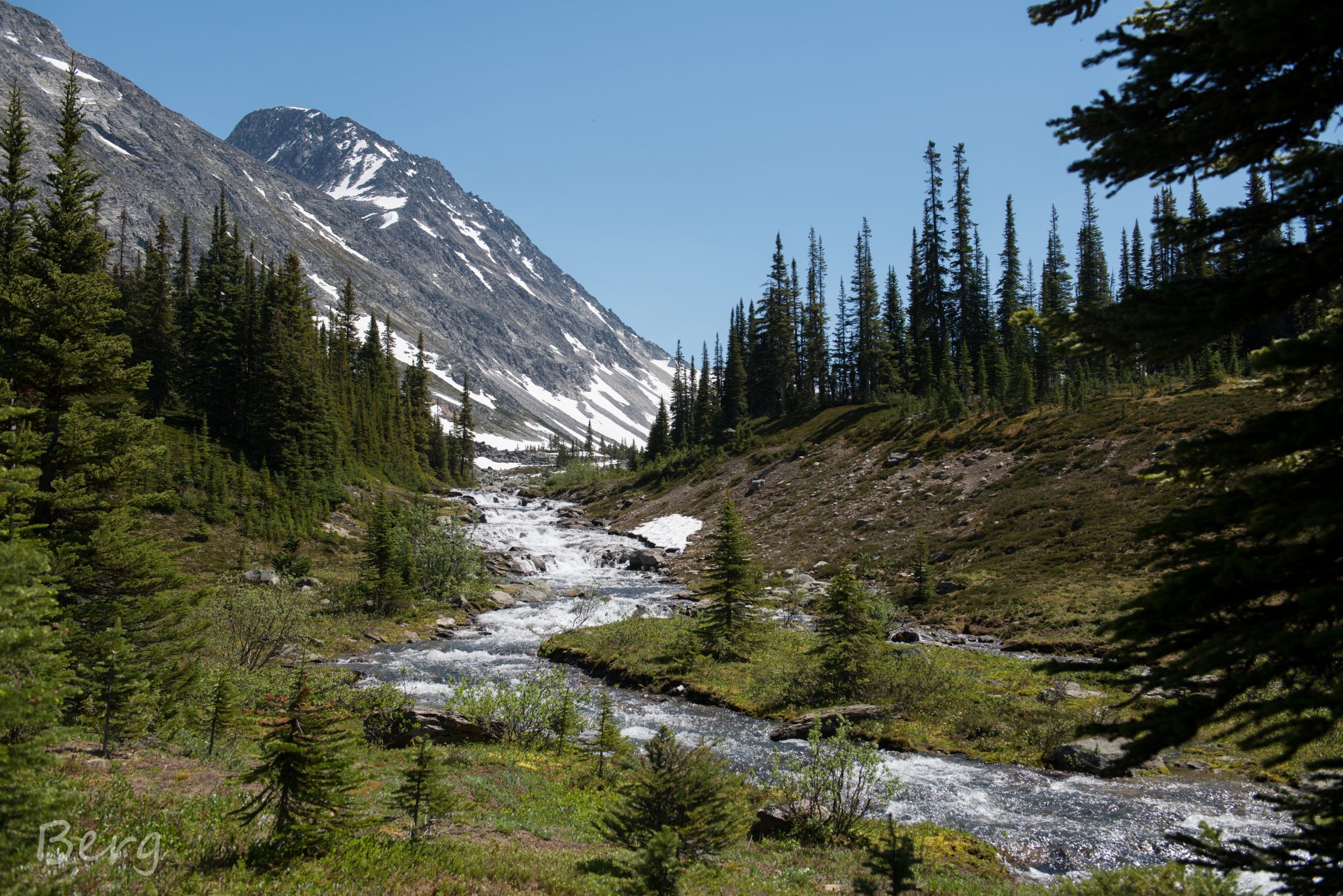 Human waste management is alway a challenge in the backcountry, let alone a space where access is limited. Our toilet facilities are located in a separate heated building next to the main lodge.  Designed specifically for backcountry use, the toilet houses a large propane burner which burns all human waste completely to ash. This ash is then completely safe for the environment, and can be disposed of away from the lodge. The low environmental impact, ease of use, and ascetic appeal (it doesn't smell!) made this specialized device our best option. Storburn
All other garbage and recycling is flown off the mountain and disposed of in proper facilities.
The Mallard Mountain Lodge, like all labors of love, is an ongoing project. Each year new projects are started and completed, and each year systems are modified to improve the overall efficiency and performance of the lodge. Enhancing the experience of every guest, while maintaining and enhancing the natural surroundings is the primary consideration in all of our decisions.
Next steps?