Packing for any backcountry excursion takes careful planning, but more so when heading out on a heli-access skiing or hiking adventure. With limited space for the flight, you'll need to pay close attention to pack what's necessary, leaving excess at home. The recommendations we've listed are to give you a frame to build off when creating your own packing list. While this isn't an exhaustive list for packing, this will give you a general idea of what you should and shouldn't bring to a backcountry excursion at Mallard Mountain Lodge. 
For those who have booked with us, please also read the reservation and packing information that will be sent to you as part of your reservation confirmation. The information is also on our website, located here.  
For the Lodge
When staying at Mallard Mountain Lodge, you'll find that simplicity comes to mind when packing. The vibe is casual and (most) all of your at home comforts are taken care of. Here's a few packing tips for evenings and time spent at the lodge:
Minimal quantity of clothes – The dress is extremely casual, so there's no need to stress over packing different outfits for each evening or nice dinner clothes. You will probably only wear your casual lodge clothing for a few hours in the evening, so you'll easily be able to re-wear them. 

 Alcohol – If you enjoy a nice glass of wine or beer at the end of a big day in the mountains, you'll be allowed to bring your alcohol for the lodge. Just make sure it's in a crushable container (i.e. aluminum or a bag). 

Head Lamp – All of the buildings and pathways are lit, and each bed has it's own light. However, a head lamp can be handy, and should be in your day pack when you are away from the Lodge. 

Bath Essentials – Bring your own biodegradable (preferred) soap and shampoo, as well as towel and facecloth. 

Lightweight Shoes – You'll want something cozy and light to walk between the buildings. 

Ear Plugs – You never know if your favourite ski tour or hiking partner is a voracious snorer at night. Toss a pair of ear plugs in your pack just in case. 

Special Food – While you'll have plenty of food when booking with our fully catered experience, bring any special food items you like to enjoy while in the backcountry. When booking a catered experience, any allergies and diet preferences can be adjusted for. You can learn more about our fully catered options here.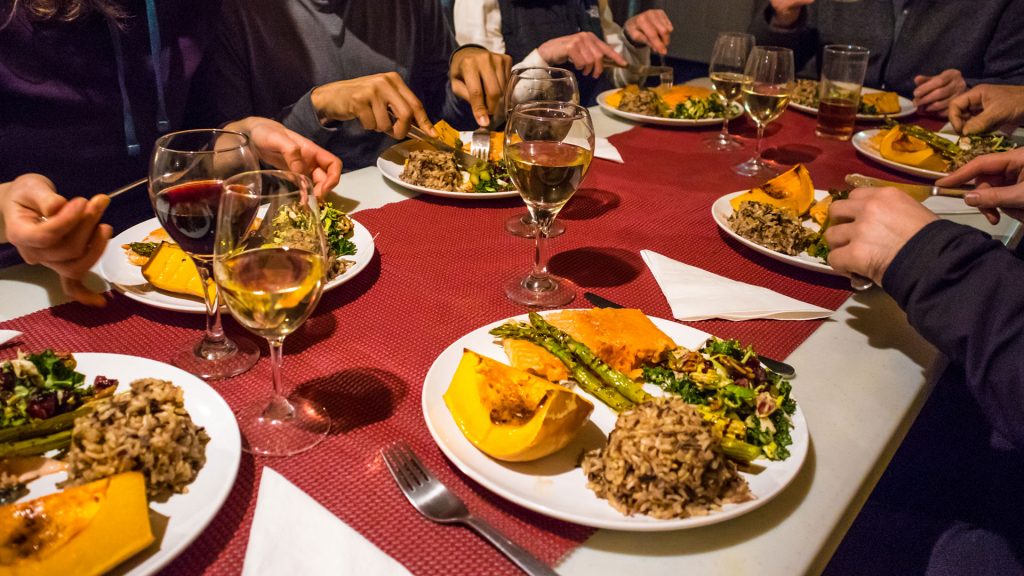 Summer Tips
If you're planning a trip to hike the beautiful summits surrounding the Lodge in the summer, we have a few general tips that will make your trip even smoother. For a more extensive hiking checklist for day hikes, you can read our previous blog post here.
Weather – I

t's important to keep in mind that in an alpine setting like Mallard Mountain Lodge, weather is variable and can change quickly. Typical summer weather includes temperatures ranging from 0 C to +30 C, mild to strong winds, blue bird days to full cloud coverage, and some precipitation, possibly moderate storms. Of course, weather can become extreme on either end of the spectrum.

Bells – Bringing bells into the backcountry is always a must for safety, so make sure you don't leave these off your packing list.  

Hat or Head Cover – If you're an avid hiker, you know how annoying ticks can be. Pack something to cover your head to help minimize the possibility of these tiny creatures getting in your hair. It is also a necessary part of being in the sun. 

Insect Repellent – No one enjoys the itchy and swollen effects after getting bit by mosquitoes or the like. Bring your preference of insect repellent to avoid this irritant. If you're not a fan of putting chemicals on your body, you can try out

this recipe

for an all natural repellent.  

Hiking Pants & Shirts – There are a few things to keep in mind when choosing your hiking pants and shirt. Light colored items are best, as you'll stay cooler hiking through the alpine, versus wearing black or dark colors. Loose fitting is better than tight. And one of the best tips is to make sure you pack items that are synthetic and quick drying. 

Hiking Poles – Don't leave home without them! These will help take the load off your joints and back when trekking through the alpine.  

Waterproof Gear – When you hike in the alpine, the weather can turn on a dime. So make sure you're prepared and pack waterproof shells to protect you if things get wet. 
Winter Essentials
There are a few must pack essentials for a ski touring or split-boarding adventure. We listed some of our recommended items to bring below, but make sure you take a look at our more comprehensive guide for ski touring here, as well as our official list for packing and flying in the helicopter to Mallard Mountain Lodge here.  
Avalanche Safety Equipment – Of course, don't leave home without your avalanche snow probe, shovel, and a digital transceiver. We recommend that the transceiver is a three antennae with a marking feature. 

Extra Layers – In addition to your base layers, insulation layers, and a waterproof shell, packing an extra layer or two in case of emergencies is good practice. A lightweight mid-layer like the Arcteryx Atom Hoody is a great option to save weight and space. 

Space Blanket or Emergency Shelter – Having a reflective space blanket or lightweight emergency shelter stowed in the bottom of your pack can be a lifesaver. You may never have to use it, but if and when the time comes, you'll be ready.

Extra Batteries and/or Charger – Make sure you have extra batteries for your transceiver, or the charging device to keep your transceiver going all week long. Spare batteries are something we'd always recommend carrying, but you'll want to make sure you bring enough for a week in the backcountry. 

Extra Gloves and Hat – While you'll have the warm lodge at night to dry out your gear, it's worth bringing extra gloves and a hat in the chance you'll need a dry set of either.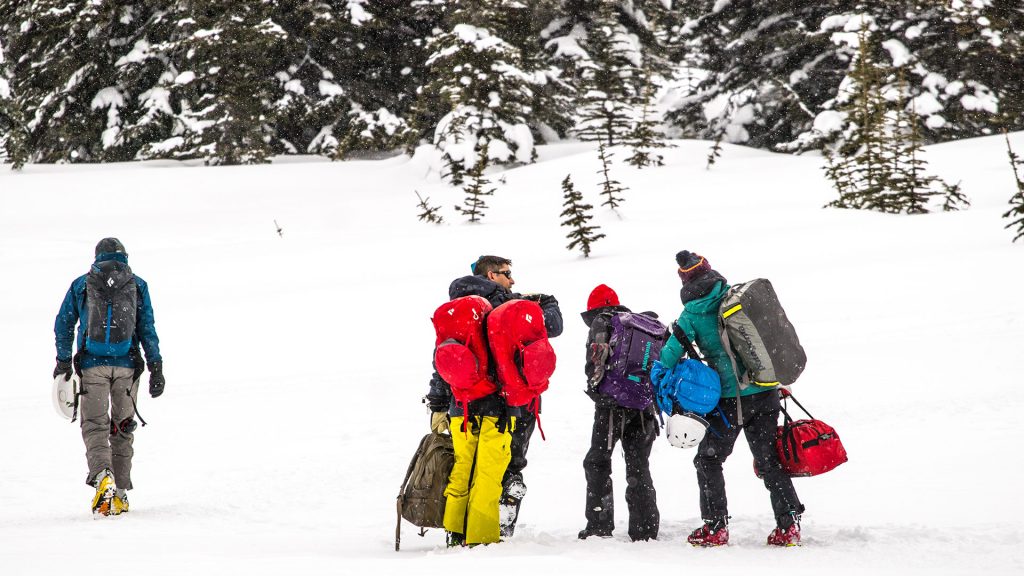 Leave it at Home, We've Got You Covered
It's just as useful to know what to pack as what not to pack when packing for a helicopter adventure into the backcountry. At Mallard Mountain Lodge, we have several comforts at the lodge to help you minimize the load you bring with you. Here are a few of the items you can leave to us or simply omit from your packing list.
Cards & Games – No need to waste weight and space packing entertainment in your pack. We have plenty of cards and games to keep you entertained by the fire with friends in the evening.

Electrical Items – We kindly ask that you leave large electrical items at home, such as hair dryers, that draw a lot of power. The lodge uses solar power, so this helps maintain our energy reserves. 

Ski or Snowboard Bags – No need to bring ski or snowboard bags with you to Mallard Mountain Lodge. We'll transport your skis or snowboard in carriers attached to the helicopter.  

Sleeping Bag – You can leave the sleeping bag at home, as we supply beds, bed linens, and duvets.

Yoga Mat and Roller – You'll want a good stretch and foam roll at the end of a big day on the mountain. These items are bulky to carry and travel with, so we've made it easier for you, and have them at the lodge for your use. 
If you're ready to start planning your excursion to Mallard Mountain Lodge, you can take a look at our rates and dates here, or give us a call at 250-835-4516 to book over the phone.
Next steps?